Feasibility • Planning • Engineering • Surveying • Construction Management
Recent Projects
Antigua Resort – Jolly Harbor

Barclays Gedi Group Development planned for the Jolly Roger Resort area and surrounding land areas for additional resort sites.
BGG Engineering shall provide its services for the Work on all infrastructure involving roads, drainage, and utilities together with rehabilitating existing treatment facilities.
A full scale Marina shall be included with this project with planning for Mega Yacht potential. Entitlements and property surveys play a big part to this project as well as riparian rights for Marina.
Haiti Jatropha Farm/Biofuel Processing Plant


BGG Engineering is involved in the development of a new Jatropha Agro-Business and Bio-Fuel Industry in Haiti. This involvement shall include the Planning, Engineering, and Surveying for 3 large Farm and core infrastructure for the growing and processing of the Jatropha Plant to Bio Fuel Processing and Production, together with waste to energy facilities.
The work involved includes all disciplines in areas of water resources, water management, drainage and erosion control, and irrigation. Infrastructure design involves an extensive road network, water distribution, sanitary sewer together with related piping and tanks necessary to implement the Operations of processing the Seeds to a BioFuel. Project will have ability to provide storage for the BioFuel onsite with transfer capabilities and facilities to outside vendors.
Dominican Republic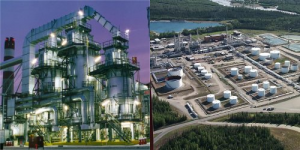 BGG Engineering is working with the BGG Group and its associates in the development of a large multipurpose liquid bulk storage terminal in the North of the Dominican Republic.
This facility shall be the most modem equipped terminal in the Caribbean. Vessels up to VLCC size will be able to load and unload. The Facility will have a future expansion of up to 6 million cbm and/or development of a refinery.
In addition to the terminal, there will be Industrial and Commercial development associated with the storage terminal.